Today we have another Tales From the Tavern mini-interview with Craig Hatler. You can find Craig's links here. Let's hear from Craig!
I'm the IT Help Desk Manager for a small HBCU (historically black college/university) in Raleigh, NC. If I'm not playing TTRPGs I might be playing a board or card game, bowling, shooting pool, or staying in with a video game, TV series or movie.
What attracted you to TTRPGs?
In middle school, in the early 1990s, one of my fellow Gifted & Talented friends introduced us to D&D through the basic red box set. I liked being immersed in a "choose your own adventure" style game where there was no defined board etc.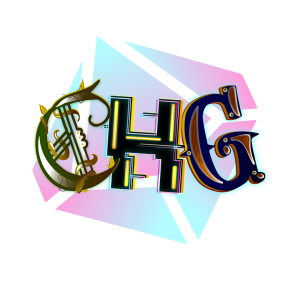 What is your favorite video game or board game?
Video game: Legend of Zelda: a Link to the Past. Board game? I don't really have a favorite, but I lean more towards cooperative rather than competitive games.
What advice do you give to players looking to try TTRPGs?
Try them! Try a lot of different games with a lot of different people. Read a lot of different games, get different perspectives, and don't just settle with any of the bigger names in the hobby/industry. You'll start to find out what your preferred level of interest/involvement is, whether it's just playing, or homebrewing, or GMing, or any combination of those.
If your home town was launching a new professional sports team, what D&D monster would you choose as their mascot?
The Silver Dragons.
What do you think is absolutely essential in creating a safe space for all in a TTRPG game?
Communication and safety tools. Communication is one part, but at new games with people you don't know well yet, it's important to discuss content in advance to find out if there are any subject matter areas that will cause people to feel uncomfortable and/or unsafe. I typically point people to this site: https://goldenlassogames.com/tools
Anything else you'd like us to know:
I have a self-designed TTRPG rules system, Personae, that I'm currently working on getting published: https://craighatler.itch.io/personae-rpg
Thanks, Craig!