It's Wednesday so it's time for another interview with a member of the TTRPG community! Today we'll hear from Sam Comerford; college student, professional DM and showrunner of Spontanium. You can find him at https://twitch.tv/spontaniumshow and https://twitter.com/RRollplaying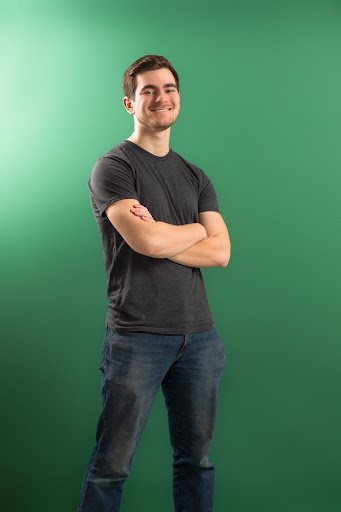 Let's get started!
What is your favorite TTRPG?
I really enjoy 5e, but I'm not sure I'd call it my favorite. I really enjoy the freedom of FATE–so I'd honestly just pick that.
What other hobbies are you interested in?
I love watching films and working out in my off time. I also am a film score fanatic and I love discovering new songs that I can listen to while I make content.
If you created a TTRPG about anything, what would it be like?
I actually have created a TTRPG before–it's called "Our House–A Caltrop Core Game of Spooky Ghosts". It's about being a ghost and running people out of your haunted house!
If you gave a eulogy for a party you know who was TPK'd, what would you say?
Let this be a lesson – never steal the clearly cursed artifacts in dungeons…
What do you think is absolutely essential in creating a safe space for all in a TTRPG game?
Communication. It is paramount to simply speak to people both before and during a game in order to maintain trust and a comfortable space at the table.
What is something else you'd like us to know about you?
I am a Rueben Sandwich connoisseur. If you point me to one nearby, I will try it and rate it.
Thanks, Sam!